SM 6000
SpaceMaster™ SERIES
---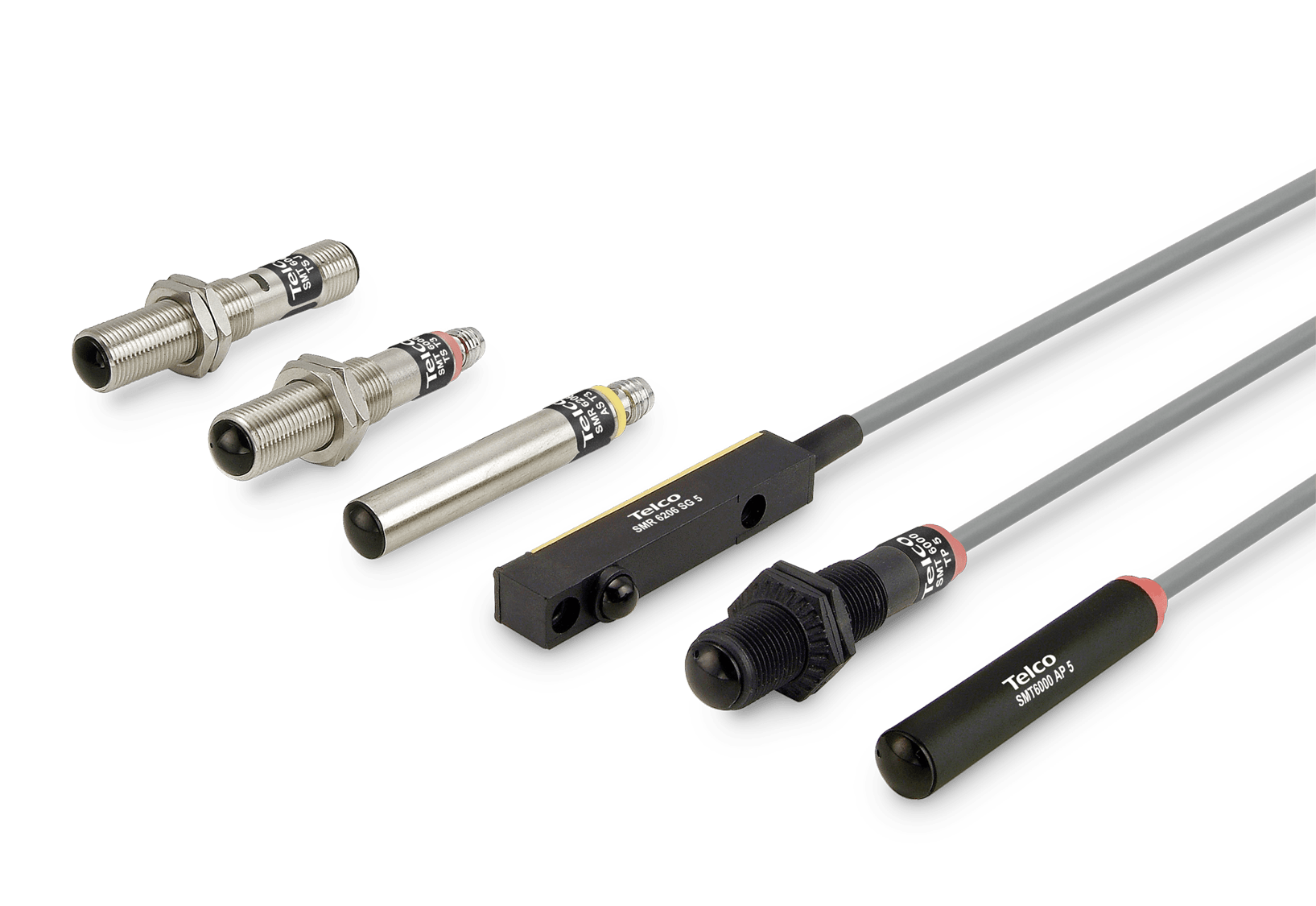 Operation mode and max sensing range:
Cable or plug connection
Sensitivity adjustment via control input
Wide variety of housings
Power and output indicators
High tolerance to hostile environments
10-32 V dc supply voltage
3 wire, NPN or PNP output or 4 wire, NPN/PNP opto isolated output
5 or 0,5 ms response time
Low current consumption
Test input
Available with optional ATEX approval
(II 3 G Ex nA IIC T6 Gc and II 3D Ex tc IIIC T100 ºC Dc)
SM 6000 Series

SM 6000
The 6000 series consists of a self-contained transmitter SMT, and a receiver SMR, which are to be used in thru-beam mode. The complete series is available in a wide range of housings with either plug or cable connection.

The SMR is supplied with a 10-32 V dc supply voltage with either a 3 wire, NPN or PNP or as a 4 wire, NPN/PNP opto-isolated transistor output with a choice between light or dark function. The SMR is available with either a 0.5 ms response time and a 2 metre range, or with a 5 ms response time and a 6 metre range. The control input in the SMT may be used for either disabling or enabling the transmitting power temporarily for test purpose, multiplexing applications or as a gradual regulation of the transmitting power level.

Both the transmitter and receiver are protected against reverse polarity of power supplies, control input and output signals. The output is also protected against short circuit and inductive loads.
All products include a 3-year worldwide warranty.
Product Finder
Find the Telco product type you're looking for with the help of criteria search filters in the Telco product finder