PA 15
Photoelectric Amplifier SERIES
---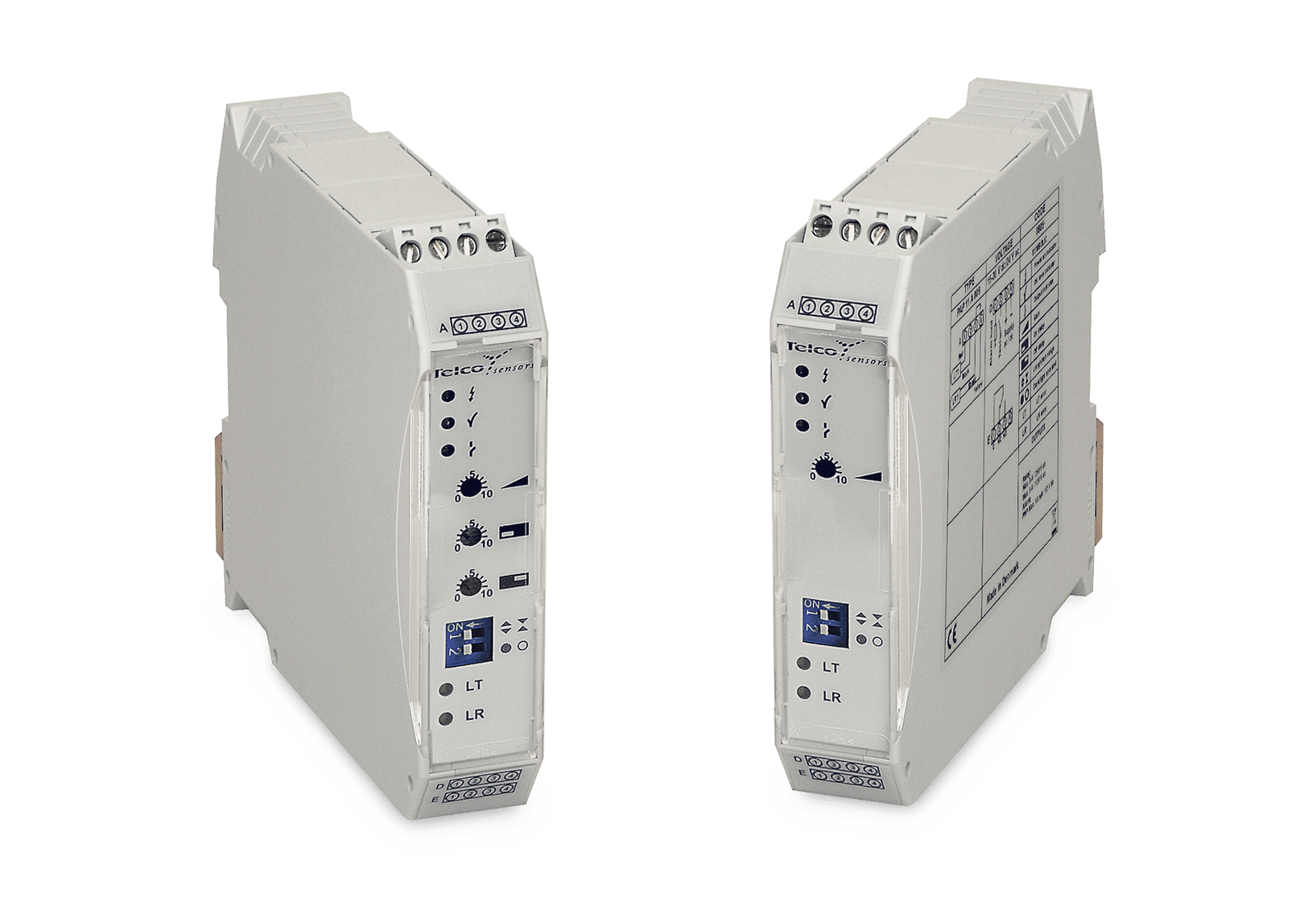 Photoelectric Amplifier
Remote Photoelectric Systems
---
Operation mode and max sensing range:

Thru-beam: 0-70 m
Diffuse proximity: 0-5 m

24 V ac/dc supply voltage Manual sensitivity adjustment
Sensor LED-drive
Automatic sensor test
Adjustable on/off time delay
1 relay or 1 transistor output
Switch selectable light or dark function
Switch selectable long or short range
Test input
Power, output, sensor test and signal level indicators
Alarm output
DIN rail mounting
PA 15

Remote Sensors operate in conjunction with amplifier

PA 15 A
The PA 15 is a 1-channel photoelectric amplifier, which is to be used in conjunction with a set of remote transmitter LT and receiver LR from the series 100, 110 and 120.

This amplifier series offers manual sensitivity adjustment via an integral potentiometer located on the front panel of the amplifier. Output can be selected from either a relay or transistor output, with or without an adjustable 0-10 sec on/off time delay. Light or dark function and long or short range are switch selectable.

The microprocessor controlled sensor test ensures that the system will automatically detect and indicate a faulty transmitter or receiver – cable break or electrical failure – during operation, through the relevant LED located on the front panel.

The amplifier offers a test input, which is used for either disabling or enabling the transmitting power temporarily for test purposes. The amplifier includes an alarm output which is used to indicate if the signal level is insufficient or if a sensor is faulty. The sensor LED drive powers the optional monitor LEDs available on the remote sensors – output (LT) and power (LR).
All products include a 3-year worldwide warranty.


Product Finder
Find the Telco product type you're looking for with the help of criteria search filters in the Telco product finder