SM 9000-IO
SpaceMaster™ SERIES
---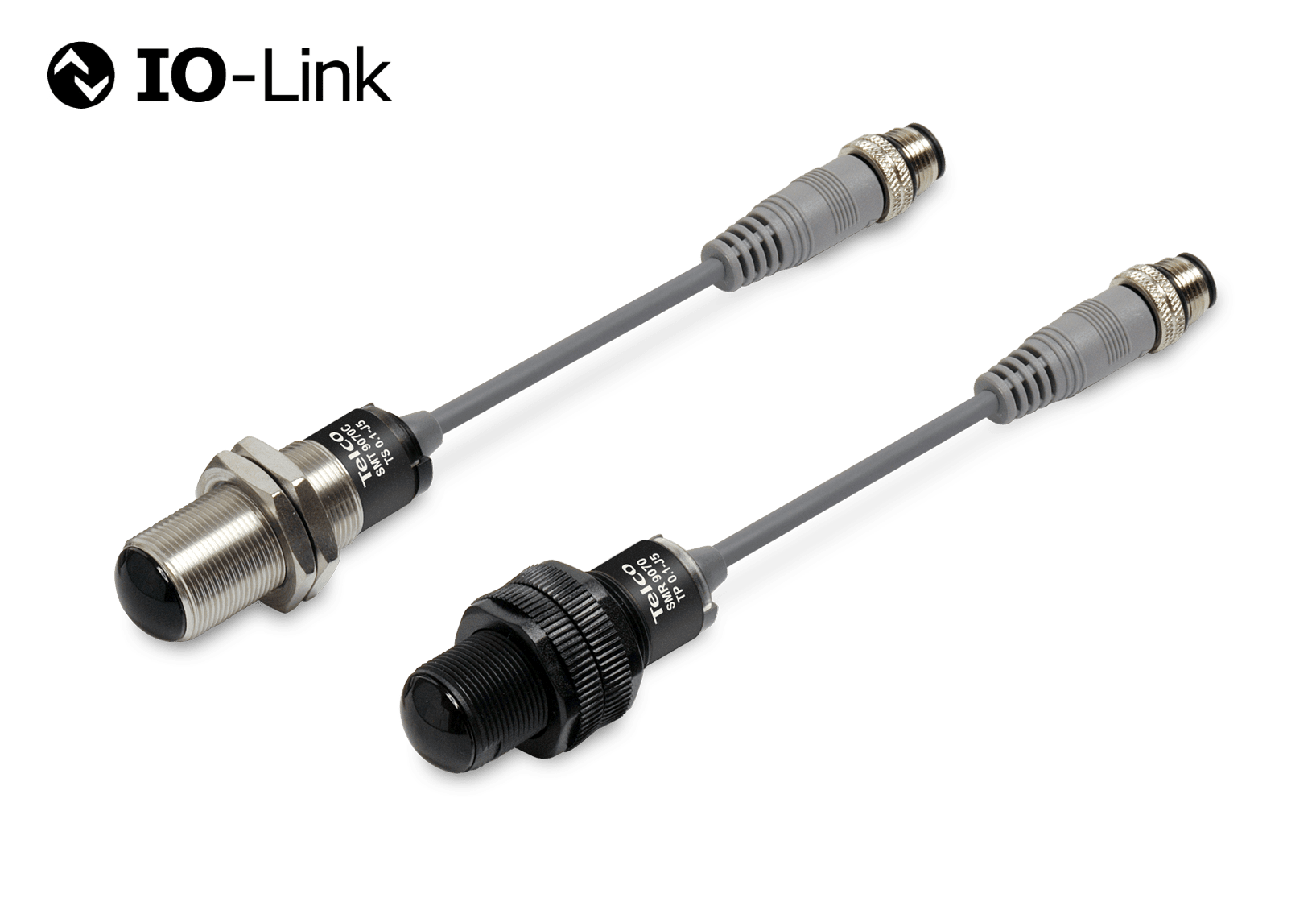 Thru Beam
Photoelectric Sensors
---
Operation mode and max sensing range:
IO-Link communication interface
PC software for parameter configuration and
diagnostics with optional USB-IO-Link Master 02
M12 plug connection
Transmitting power adjustment
Power and output indicators
High tolerance to hostile environments
10-30 V dc supply voltage
5 pin, IO-Link / push-pull and NPN or PNP output
Test input
High excess gain
IP 69K rating
Optical cross talk elimination of 4 independent
sensor channels selectable via IO-Link
SM 9000-IO Series

SM 9000-IO with stainless steel housing

SM 9000-IO with pigtail M12 plug

SM 9000-IO pair in plastic and stainless steel housing
The SM 9000-IO series consists of a high-power self-contained transmitter SMT, and receiver SMR, which are to be used in thru-beam mode. The complete series is available in stainless steel or plastic housing with either cable or plug connection.
The complete series is available with a 10-30 V dc supply voltage. All sensors offer a combined IO-Link and push-pull output, together with a supplementary NPN or PNP output.
The SM 9000-IO is equipped with an IO-Link communication interface which allows a variety of process parameter and setting to be configured and monitored, which includes: transmitter power, channel selection, light or dark selection, on/off time delay, one-shot timer, signal alarm.
The control input in the SMT may be used for either disabling or enabling the transmitting power temporarily for test purpose, multiplexing applications or as gradual regulation of the transmitting power level.
The series features cross talk elimination which enables up to 4 individual sensor pairs to operate independently, configurable via IO-Link in the SMT and SMR, ensuring that optical cross talk interference between the channels is prevented.
Both the transmitter and receiver are protected against reverse polarity of power supplies, control input and output signals. The output is also protected against short circuit and inductive loads.
All products include a 3-year worldwide warranty.
Product Finder
Find the Telco product type you're looking for with the help of criteria search filters in the Telco product finder