PAB 30
Photoelectric Amplifier Bus SERIES
---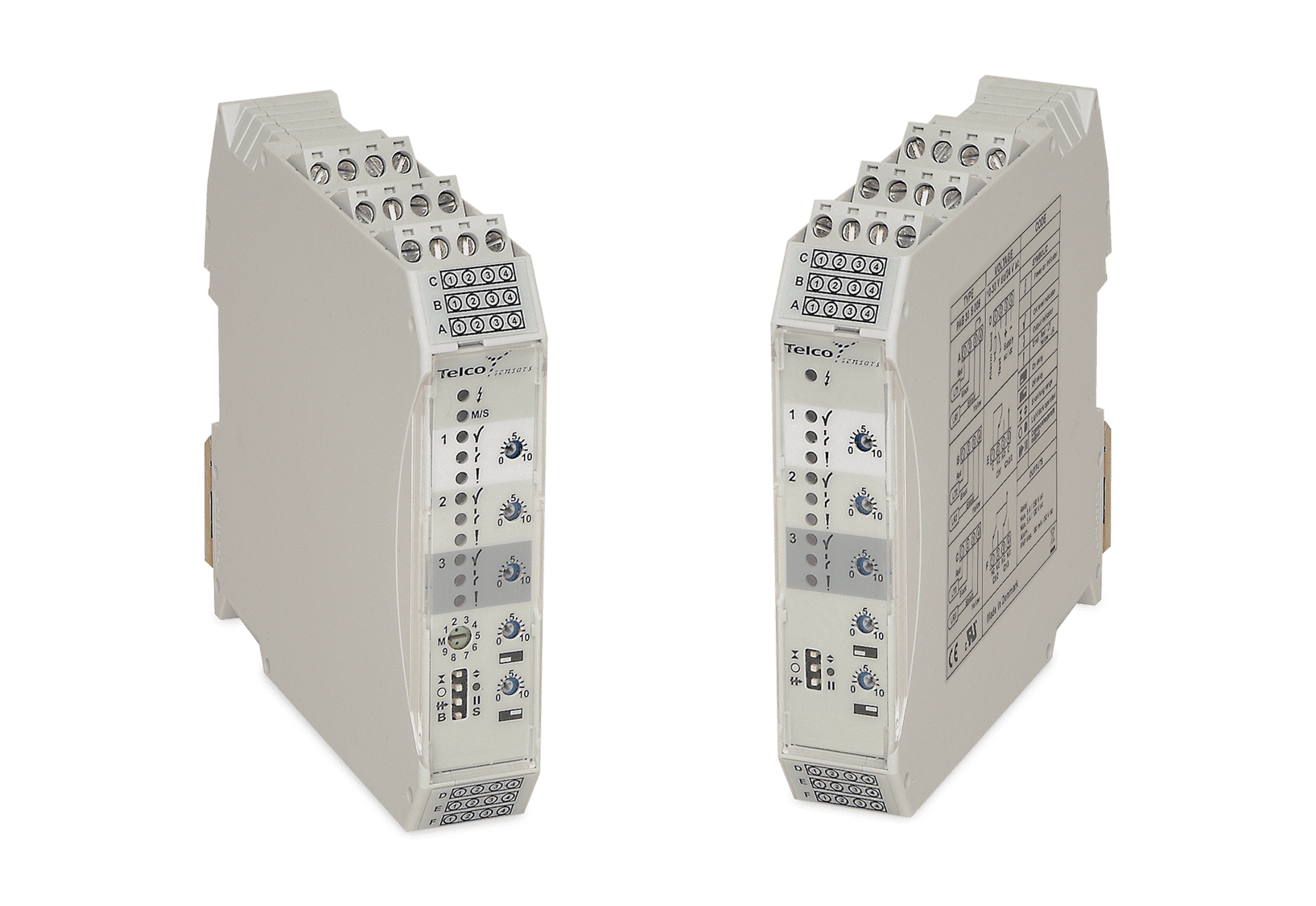 Photoelectric Amplifier Bus
Remote Photoelectric Systems
---
Operation mode and max sensing range:

Thru-beam: 0-47 m
Diffuse proximity: 0-2,6 m

10-30 V dc and 24 V ac or 90-240 V ac supply voltage
Manual sensitivity adjustment
Sensor LED-drive
Automatic sensor test
Adjustable on/off time delay
3 relay or 3 transistor outputs
Switch selectable light or dark function
Switch selectable long or short range
Test input
Power, output, alarm, signal level and master/slave address indicators
Alarm output
DIN rail mounting with bus function
PAB 30

Remote Sensors operate in conjunction with amplifier

PAB amplifier modules in bus connection

Up to 10x PAB modules can be connected in bus connection

PAB 30 A
The PAB 30 is a 3-channel, multiplexed, photoelectric amplifier, which is to be used in conjunction with 3 sets of remote transmitters LT and receivers LR from the series 100, 110 and 120. The 3 channels operate independently of each other with their own set of remote transmitter and receiver. The multiplexing function ensures that optical cross talk between channels is prevented.

This amplifier series offers manual sensitivity adjustment, for each individual channel, via an integral potentiometer located on the front panel of the amplifier. The series offers a choice between 3 individual relay or 3 individual transistor outputs, with an adjustable 0-10 sec on/off time delay. Light or dark function and long or short range are switch selectable. The amplifiers from the PAB 30 A series can be connected together with up to 9 amplifiers from the PAB series via a bus rail connector positioned on the DIN rail, to form a modular master/slave system with up to a total of 30 channels. The bus connection enables communication between the amplifiers, which allows the channels of all the amplifiers to be multiplexed ensuring that optical cross talk between channels is prevented and allows a common output from the amplifier modules. Both the PAB 30 A and PAB 30 S can share power supply via the bus connection (except 90-240 V ac types).

The amplifier offers a test input, which is used for either disabling or enabling the transmitting power temporarily for test purposes. The amplifier includes an alarm output, which is used to indicate if the signal level is insufficient or if a sensor is faulty. The sensor LED drive powers the optional monitor LEDs available on the remote sensors – output (LT) and power (LR).
All products include a 3-year worldwide warranty.
Product Finder
Find the Telco product type you're looking for with the help of criteria search filters in the Telco product finder