SM 3000/CAT2
SpaceMaster™ SERIES
---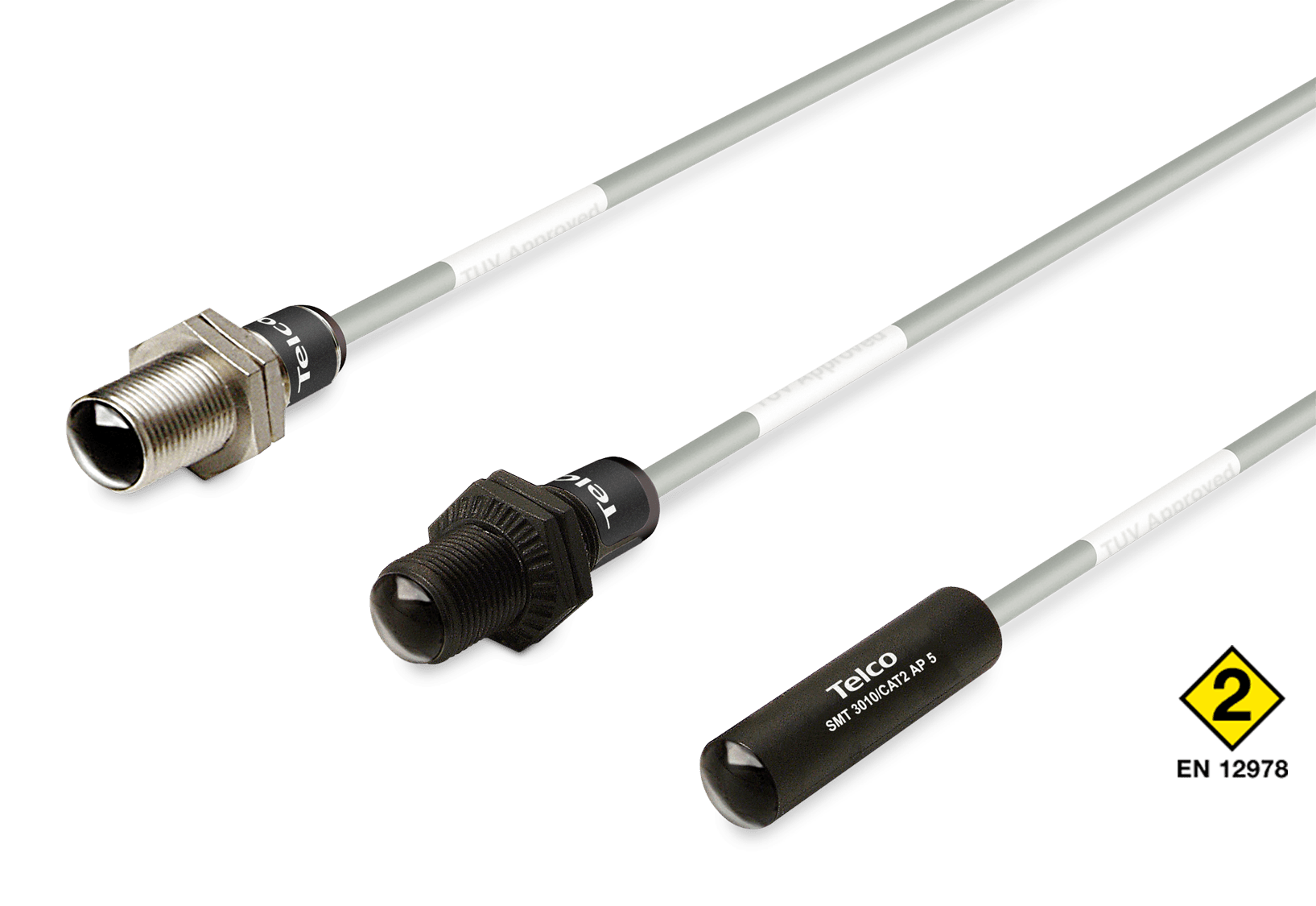 Thru Beam
Photoelectric Sensors
---
Operation mode and max sensing range:
Cable or plug connection
Sensitivity adjustment via control input
Power and output indicator
10-30 V dc supply voltage
3 wire, NPN or PNP transistor output
Narrow optical beam
TUV approved as safety device (AOPD) for power operated doors and gates acc. EN12978
SM 3000/CAT2 Series
The 3000/CAT2 series consists of a self-contained transmitter SMT and a receiver SMR, which are to be used in thru beam mode. The complete series is available in a wide range of housings with either cable or plug connection.

The SMR is supplied with a 10-30 V dc supply voltage with a 3 wire, NPN or PNP transistor output in light operated.

The control input in the SMT may be used for either disabling or enabling the transmitting power temporarily for test purpose, multiplexing applications or as a gradual regulation of the transmitting power level.

Both the transmitter and receiver are protected against reverse polarity of power supply, control input and output signal. The output is also protected against short circuit and inductive loads.
All products include a 3-year worldwide warranty.
Product Finder
Find the Telco product type you're looking for with the help of criteria search filters in the Telco product finder