SS 01-IO
SpaceScan™ SERIES
---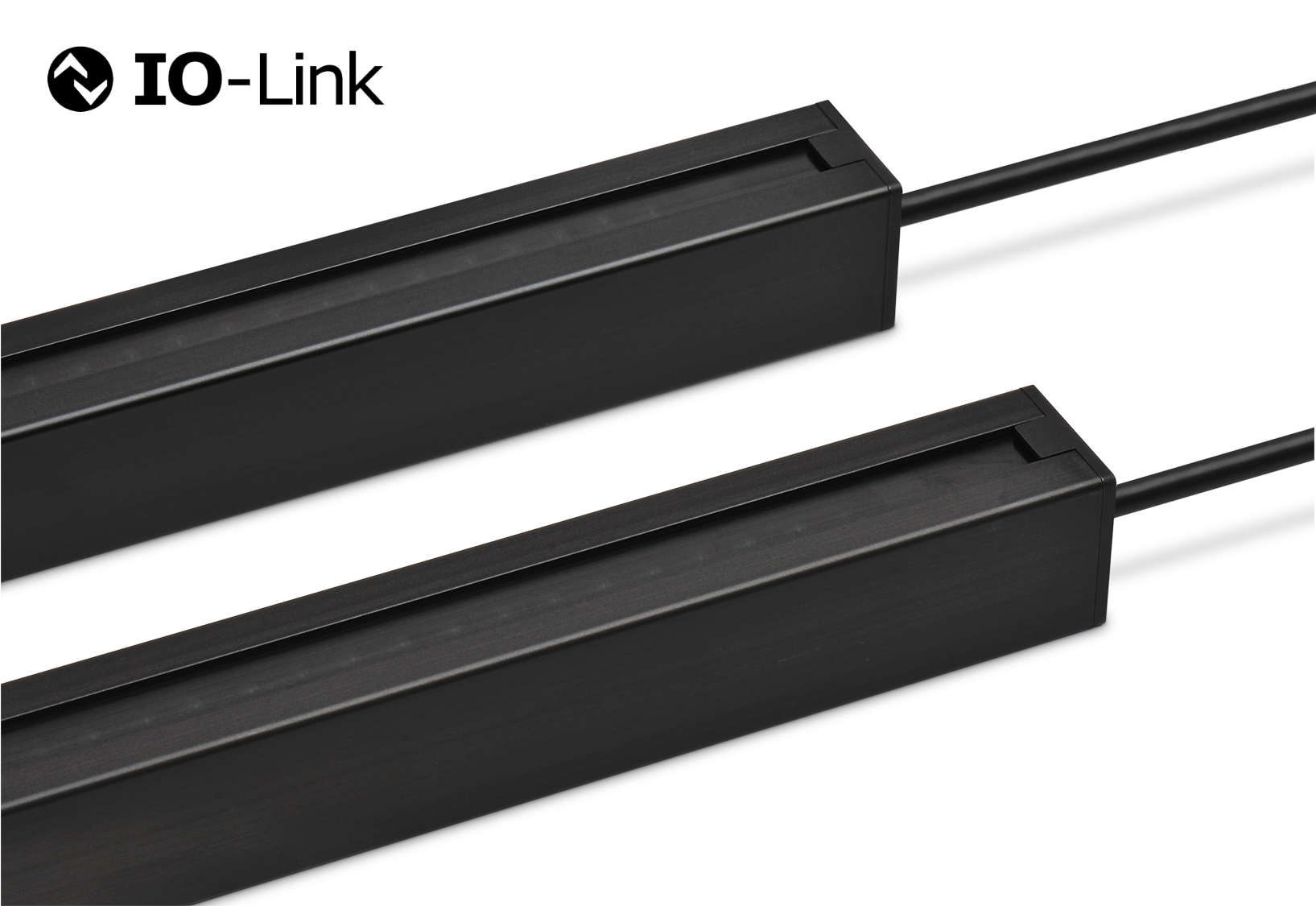 Industrial Light Curtain
Industrial Light Curtains
---
0-10 metre sensing range
4 to 384 channels (parallel beams)
10 to 1150 cross scanning beams
Active length of 65 mm to 1920 mm
Housing length of 160 mm to 1980 mm (longer lengths available upon request)
Plug connection
Automatic sensitivity adjustment
Parallel or cross beams scan mode
Configurable blanking function
33x36 mm aluminium housing with T-slot mounting
High tolerance to hostile environments
IO-Link communication interface
5 pin, IO-Link / push-pull output
Monitoring of individual beams for geometrical analysis
PC software for parameter configuration and diagnostics with optional USB-IO-Link Master 02
SS 01-IO

SS 01-IO with crossed scanning beams

SS 01-IO with parallel scanning beams

SS 01-IO close-up

IP67 profile design

Light curtains shown with pigtail connectors

SS 01-IO Software
The SS 01-IO series is an advanced industrial light curtain system which consists of a self-contained transmitter SST and receiver SSR, which are to be positioned opposite of each other. The light curtains are housed in a sturdy aluminium profile (33 x 36 mm) with T-slot mounting rail, available in lengths ranging from 160 mm to 1980 mm.
The SS 01-IO series is equipped with an IO-Link communication interface which allows a variety of process parameter and setting to be configured and monitored, which includes: long or short range, light or dark selection, parallel or cross scanning beams, hole detection, smoothing (pre-filtering) function, on/off time delay, one-shot timer, blanking function. The series allows each beam to be individually monitored, which may be used for a wide range of geometrical analysis functions.
The test input in the SST may be used for either disabling or enabling the transmitting power temporarily for test purposes. The advanced automatic sensitivity adjustment ensures that no onsite set up or adjustments are required. The signal level of each individual channel is adjusted automatically, which compensates for misalignment and contamination during operation. The transmitter and receiver are electrically synchronised by wire connection. The system is intended for static applications.
Both the transmitter and receiver units are protected against reverse polarity of power supplies, test input and output signals. The output is also protected against short circuit and inductive loads.
All products include a 3-year worldwide warranty.
Product Finder
Find the Telco product type you're looking for with the help of criteria search filters in the Telco product finder