Remote Sensors
Remote Sensors SERIES
---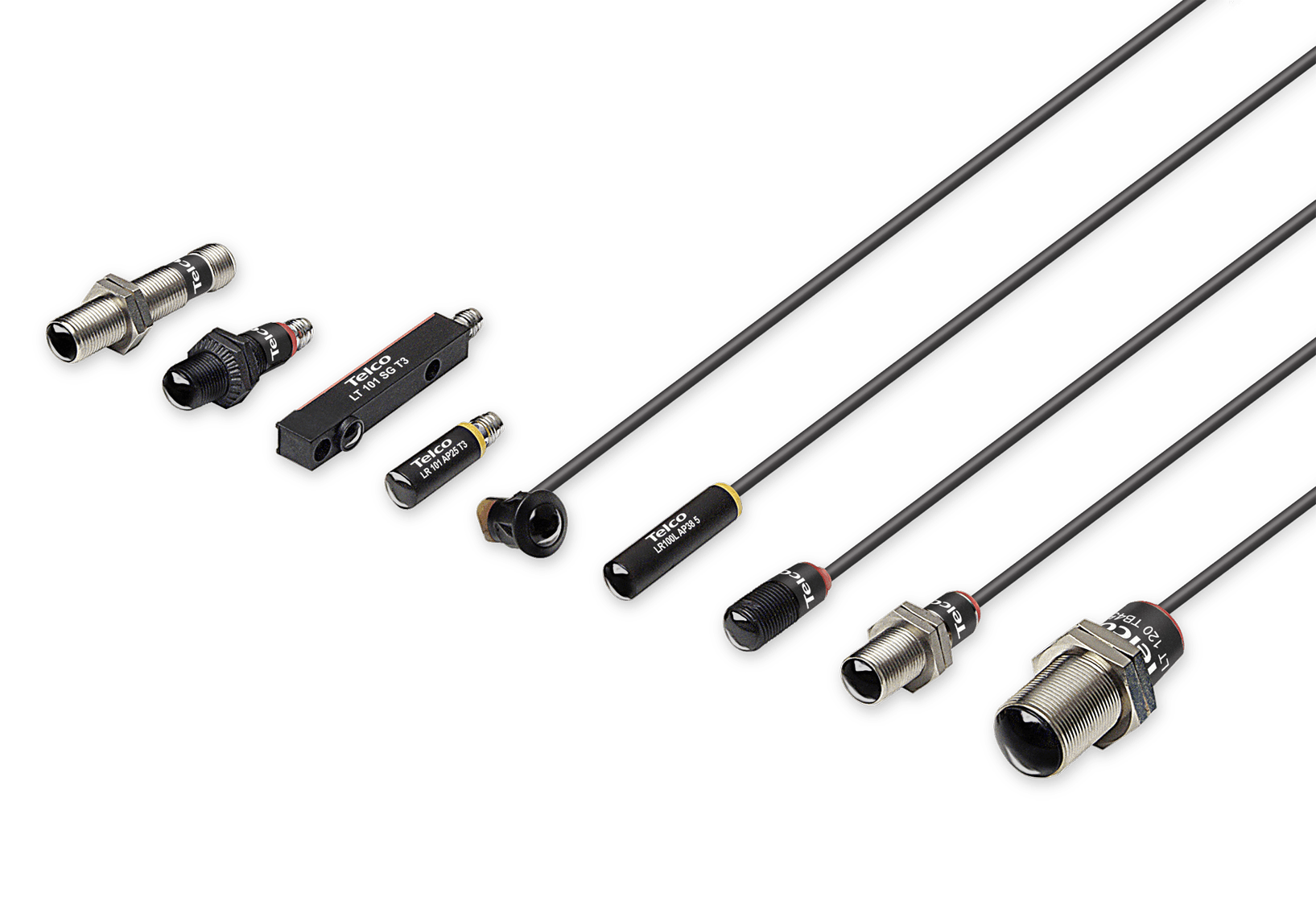 Remote Sensors
Remote Photoelectric Systems
---
Operation mode and max sensing range:

Thru-beam: Dependent on amplifier (up to 70m)
Diffuse proximity: Dependent on amplifier (up to 5m)

Optional sensor monitor LED
Wide variety of housings
High tolerance to hostile environments
Cable or plug connections
Available with optional ATEX approval
(II 3 G Ex nA IIC T6 Gc and II 3D Ex tc IIIC T100 ºC Dc)
Remote Sensors

Remote Sensors operate in conjunction with photoelectric amplifiers

Remote Sensors - Indicators
The remote sensor series, which consists of a transmitter LT and receiver LR, is made to operate in conjunction with a Telco photoelectric amplifier from the PA, MPA or PAB programmes.

The remote sensors are available in a wide range of housings, with either cable or plug connection, and may be used in thru-beam or diffuse proximity mode.

The series is available with optional power-(LR) and output-(LT) monitor LEDs for use with any Telco photoelectric amplifier which has the sensor LED drive feature incorporated.
All products include a 3-year worldwide warranty.
Product Finder
Find the Telco product type you're looking for with the help of criteria search filters in the Telco product finder