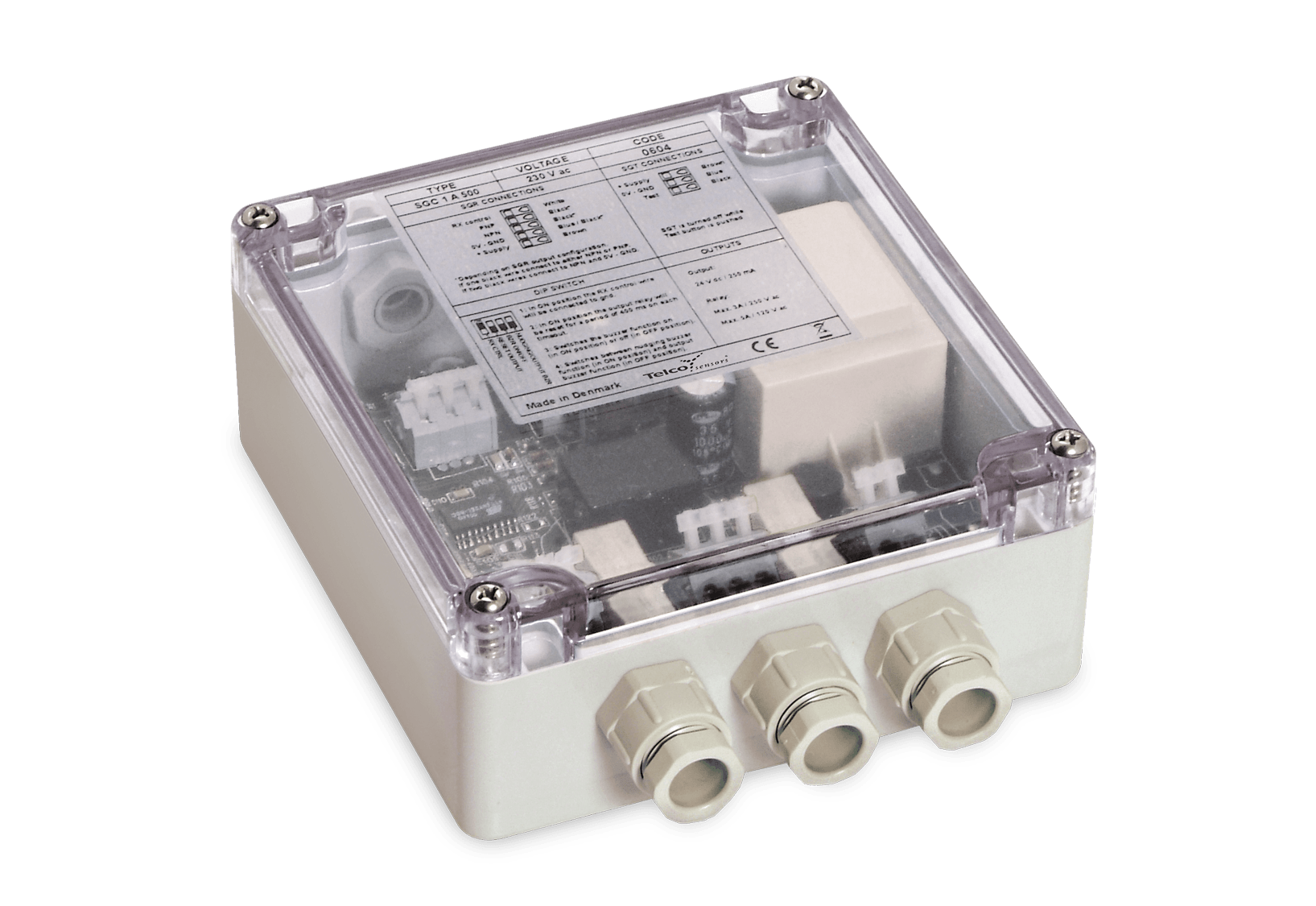 Power Supply Units
Power Supply Units
---
115 V ac or 230 V ac supply voltage
Relay output
Nudging time-out relay output
Switch selectable light or dark function
Switch selectable receiver control function
Switch selectable output reset function
Switch selectable buzzer
Adjustable nudging time-out delay
Test push button
Power, output and nudging output indicators
Spring-clamp terminal connection
SGC 1

SGC 1 power supply compatible with SpaceGuard self-contained light curtains
The SGC 1 is intended to be used in conjunction with the SG 1, SG 2, SG 10 or SG 14 self-contained light curtain series, where a DC supply voltage is not available and where a relay output is required. The controller series is supplied with a fixed 24 V dc output voltage. Light or dark function and receiver control function is switch selectable.

The series is available with a nudging time-out feature which allows a separate relay output to activate after a pre-set delay time after the signal output has been permanently activated. Nudging time-out delay is potentiometer adjustable from 3 to 60 seconds. The controller is available with a buzzer which may be activated to indicate a nudging time-out output.

The SGC 1 offers a test button, which may be used for disabling the transmitting power temporarily for test purposes.
All products include a 3-year worldwide warranty.

Product Finder
Find the Telco product type you're looking for with the help of criteria search filters in the Telco product finder