OFS
Optical Fork Sensor SERIES
---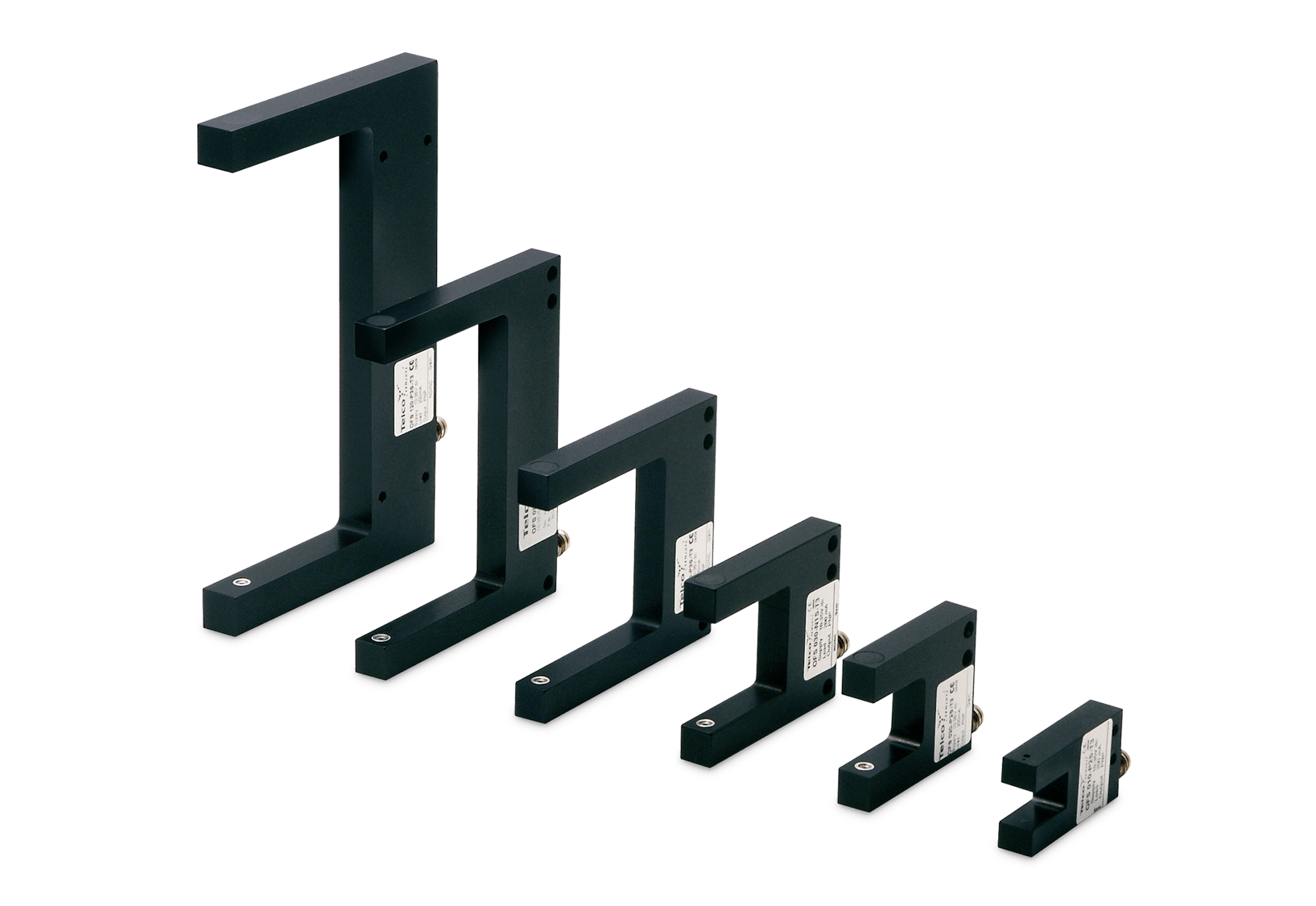 10 mm to 220 mm fork width
Aluminium housing
Plug connection
Infrared or visible red light source
High power version available
Sensitivity adjustment via potentiometer
Switch selectable light or dark function
Output indicator
High tolerance to hostile environments
10-35 V dc supply voltage
3 wire, NPN or PNP output
High switching frequency
OFS

OFS 050 with red beam

OFS 080

OFS 050 - 080 - 120 models
The OFS series consists of self-contained optical fork sensors that are housed in a durable, U-shaped aluminium housing which operates in thru-beam mode, available with infrared (OFS), visible red light (OFSR) or high power infrared (OFSH). The series is available with a wide variety of fork opening widths, ranging from 10 mm to 220 mm.

The complete series is available as a 3 wire, NPN or PNP transistor output with a 10-35 V dc supply voltage. All models offer sensitivity adjustment via integral potentiometer and are available with switch selectable light or dark function. The complete series offers a high switching frequency of up to 5000 Hz.

The series is protected against reverse polarity of power supplies and output signals. The output is protected against short circuit and inductive loads.
All products include a 3-year worldwide warranty.
Product Finder
Find the Telco product type you're looking for with the help of criteria search filters in the Telco product finder