SpaceMaster SMP 7000R Diffuse Proximity
Jun 01, 2020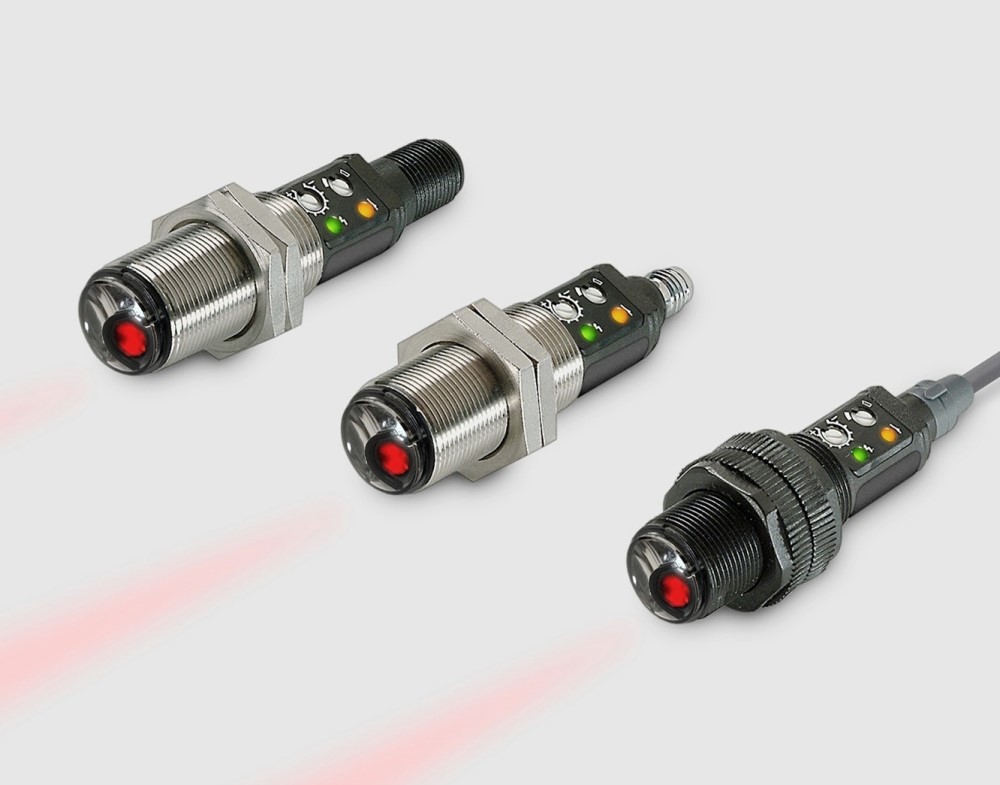 The SMP 7000R, from the renowned SM 7000 series, consists of a cylindrical, robust M18 self-contained diffuse proximity sensor, available in a plastic or a high-grade stainless steel housing material. This model offers a visible red light source (620 nm), which is advantageous for aiming and alignment by providing a visible light spot against the target object. This version offers a sensing range of up to 35 cm, which is adjustable via an integral sensitivity potentiometer. The series is available with either a 5 metre fixed cable (other cable lengths available upon request), M8 plug or M12 plug connection for easy quick disconnect assembly.
The sensors are fully epoxy encapsulated ensuring an IP67 rating and a high resistance to vibration and shock, making the sensors suitable for even the most demanding applications with the harshest conditions.
The full range offers a supply voltage of 10-30 V dc and NPN/PNP transistor output via a 4-wire/pin connection. Light or dark function is selectable via an integral potentiometer switch. Both power-on and output LED indicators are located on the sensor unit control panel.
The series is protected against reverse polarity of power supplies, control input and output signals. The output is protected against short circuit and inductive loads. All products include a 3-year worldwide warranty.


Contact a Telco specialist for enquiries of the SMP 7000R model
Email: sales@telcosensors.com

Click on the link below to download the SMP 7600R data sheet.
Contact Us
Get in touch with Telco by clicking here and filling out our contact form. One of our dedicated representatives will get back to you shortly