Telco Sensors Launches New Website
Jun 01, 2020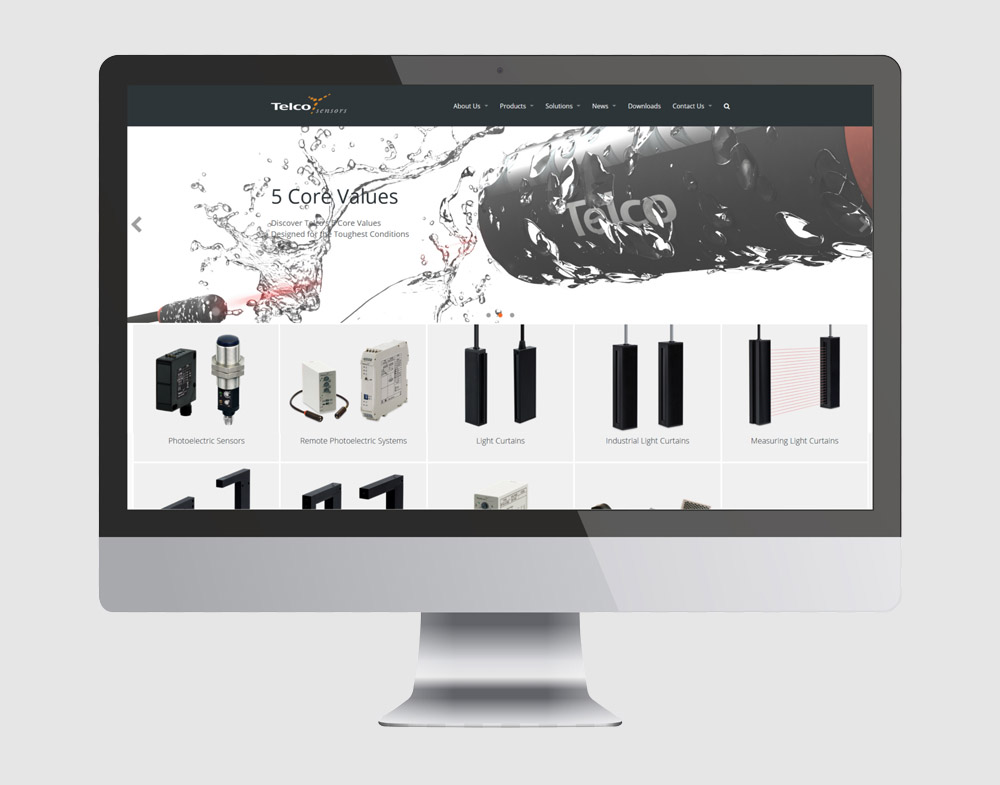 Telco Sensors proudly launches its brand new global website, www.telcosensors.com. The website has been newly designed and developed from the ground-up and offer a responsive design that ensures an easy-to-use and comfortable browsing of the webpages on any screen size and orientation.

The 'About Us' section includes a comprehensive insight, history and background for the Telco company and the growing success of its sensor products in the past +40 years.

The 'Products' section has been designed to allow the user to easily and simply navigate and view the extensive Telco product portfolio, and providing comprehensive information and easy access to specifications, images, drawings, diagrams, 3D CAD Step files, software, application illustration examples and literature PDF downloads. The website contains more than 2000 product items in the online database. The user can identify and find individual product types with the use of accurate product criteria searches or with type-in searches that provides clear search assistance.

The 'Solutions' section provides an overview of the industries and application examples where Telco has strived to succeed and provide enduring, high-performing and reliable sensing solutions. This section provides a glimpse of the unlimited range of industries and applications where the Telco sensors are used.

The 'News' ensures that the user stays up-to-date with all the current company news, new product releases and trade show calendar.

The 'Downloads' page allows the user to browse and download any product document for all Telco products from one single page. Documents available to download include data sheets, user manuals, certificates, CAD Step files and software.

The 'Contact Us' section allows the user to interactively find their local contact from the worldwide Telco Team global network for distribution, on-site support and service.


Contact Us
Get in touch with Telco by clicking here and filling out our contact form. One of our dedicated representatives will get back to you shortly